To date, 39 different people have appeared in a game for the Boston Red Sox this season. Due to the host of injuries, a top Sox prospect (Will Middlebrooks) has had an opportunity to play and shine, quickly becoming a fan favorite. Additionally, after a full year in a Sox uniform, Saltalamacchia has consistently raised his performance both offensively and behind the plate. Both have become mainstays in the starting line up and are 2 bright spots in this early part of a frustrating season.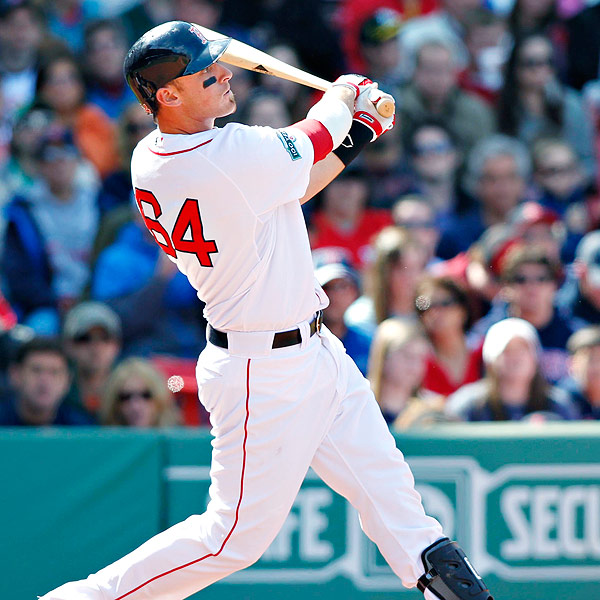 Will Middlebrooks at bat

As I consistenly preach, when you have the opportunity to meet a young rising star, take advantage of it. The opportunity to meet these 2 budding stars will come upon us. New England Picture Company and Sure Shot Promotions will be hosting a public appearance for Will Middlebrooks, and Jarrod Saltalamacchia on June 23rd, 2012.

Jarrod Saltalamacchia warming up.

Pricing for this event is fantastic. You can purchase individual tickets at $39 for any item or purchase a super ticket which is only $59 for both players. I guarantee by this time next year, a Will Middlebrooks autograph will cost $65 or more and if Jarrod continues his consistent good play, he will also be above $65 at this time next year. So, take advantage now, of this great offer.
Information for this event is below: