There are many, many individuals who have made Red Sox history. You all know the popular names; Yaz, Pesky, Clemens, Evans, Rice, Fisk, Ruth, the 2004 team, etc... However there is one person that most fans never mention, Elijah (Pumpsie) Green. Any real fan and historian knows that he was the first african american player to play in a Red Sox uniform. The Red Sox were the last major league team to sign an african american to play at the big league level. He went through much an intense amount of ridicule and suffering in his short 4 seasons with the Sox. He played in 327 games for the Sox and none of those games were easy.
Sox fans have the unique opportunity of meeting this Red Sox and historic baseball legend. On Saturday September 8, he is appearing in Burlington Mass. from 11:00am - 2:00pm. His price is only $20 for any item. I recommend that you take the time to meet him and have him sign an item from the Fenway 100th Anniversary selections (Ie. baseballs, hats, or bats). Pumpsie will inscribe the date of his debut on any item if requested. His autograph is one that is vital to own for any real Red Sox autograph collector or fan.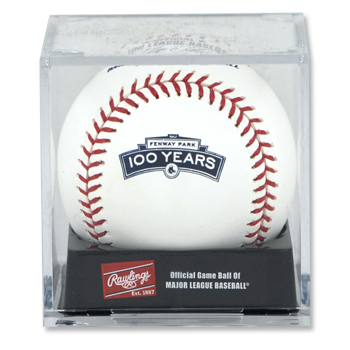 A great item to have signed by Pumpsie Green under the 100 year logo.

Please click on this link below for more information.
http://www.vspsports.com/HG-show-info.php