This is one of my favorite weeks of the year. Other than this being my birthday week, I look forward to attending the Greater Boston Sports Collector's Club Card and Memorabilia Show. It's occurred the first weekend in November at the Shriner Auditorium in Wilmington Mass. for as long as I can remember. This year's show is scheduled for Friday November 1st - Sunday November 3rd and is featuring Olympian Ally Raisman, former Sox pitchers Pedro Martinez and Roger Clemens and many, many more. I have not missed attending this show since I first attended in 2002. I have found hundreds of deals on anything including memorabilia, photos, cards, supplies and autographs. There will be over 80 dealers in attendance, both from the region and nationally.
One of the reasons this show is my favorite is that everyone is very friendly and helpful. There are items out there for the bargain hunter or the high end collector and of course all of us in between. I've seen autographs for sale that include almost every hall of famer for every sport. I've seen rare items like Cy Young, Babe Ruth and Alan Shepard(First U.S. astronaut in space) signed items. I've learnt much about collecting, how to preserve autographs and what's out there on the market. I always feel that when I walk and speak with dealers, I learn something new every November.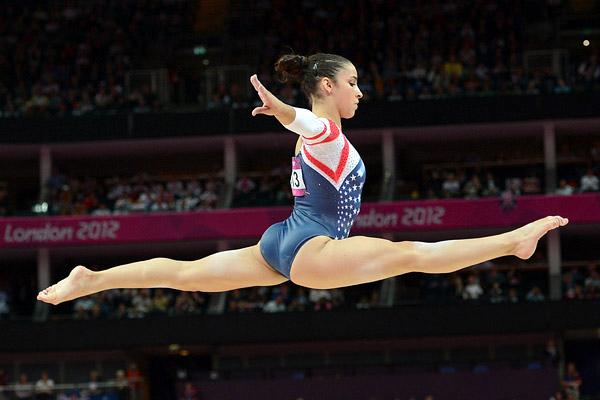 US Olympian Aly Raisman
So here are some tips on how to make the most of one day or the weekend at the show.
1. Walk the entire floor at least once before purchasing anything. My experience is that you will find the same item in multiple locations. The dealers are very competitive and will almost always come down in price to get the sale.
2. Prepare to spend at least 2 hours browsing. Be patient and ready to negotiate.
3. Bring something to drink with you. It is very dry in most facilities.
4. Wear comfortable footwear. The entire floor is concrete.
5. If you are purchasing an autograph or game used piece of memorabilia make sure it is has authentication. Ask the dealer where it came from and who authenticated it. If the price is too good to be true, then don't purchase it.
6. Most dealers will come down in price on the last day of a show. They honestly don't want to haul it back to their homes or businesses.
7. Have cash on hand. Most dealers cannot accept credit cards and if they do, they might charge a service fee to pay for the connection at their table.
8. Sign up for raffles and door prizes. Almost every show has them and there are usually great prizes.
9. If you are attending to meet players, be ready to wait in line, and in small spaces. Also, if you have no idea what you want autographed the promoter's merchandise table will have the best items at reasonable prices.
This year's autograph guests include:
Pedro Martinez
Roger Clemens
Ray Bourque
Jeff Reardon
Baseball Hall of Famers Rollie Fingers, Rod Carew, Paul Molitor and Rickey Henderson
US Olympians Hope Solo and Aly Raisman
Tim McCarver
Pete Rose
Boston Bruin and Stanley cup champions, Brad Marchand, Greg Campbell and Johnny Boychuk
Former New England Patriot and NFL Hall of Famer Andre Tippett
Ramiro Mendoza
2004 WS champion Curtis Leskanic
Sammy Stewart
For more information on autograph guest information please visit
www.sureshotpromotions.com